Information
Yuwa Vietnam has established a joint venture with FUJIFILM Corporation.
CATEGORY / News
Posted / 2021.01.08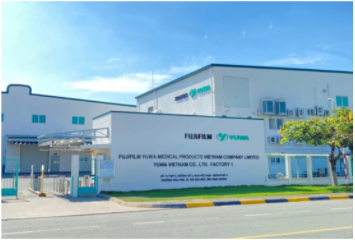 In May 2020, FUJIFILM Corporation and YUWA Co., Ltd. established a joint venture company within YUWA's subsidiary, YUWA VIETNAM CO.,Ltd. The company has been in full-scale operation since November 2020 and has started manufacturing diagnostic reagents for COVID-19 antigen test kits.
 
Company name: FUJIFILM YUWA MEDICAL PRODUCTS VIETNAM COMPANY LIMITED
Location: Thu Dau Mot City, Binh Duong Province, Vietnam
Investment ratio: FUJIFILM 51%, YUWA 49%.
 
For more information, please visit the following URL (Fujifilm Corporation website).
https://www.fujifilm.com/jp/ja/news/list/5826